Keynote Title: Health 4.0 - The 4.0 Wave in the Medical Domain
Abstract:
The 4.0 wave started in the industrial production domain with the widespread concept of Industry 4.0 and has expanded to other domains like health, agriculture, and automotive. Regardless of the domain, 4.0 systems are characterized by trends like autonomy, service orientation, and product customization, and are engineered according to techniques based on digital twins, simulations, and continuous engineering. In this talk, Dr. Pablo Oliveira Antonino will present concrete instantiations of these concepts and techniques in the health domain and discuss the challenges faced and directions taken by medical devices manufactures, hospitals, and medical and technology practitioners towards the design, implementation, and adoption of so-called Health 4.0 systems.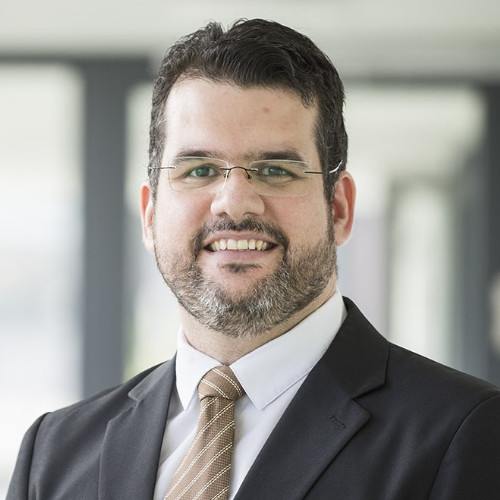 Dr. Pablo Oliveira Antonino is Head of the Embedded Software Engineering department of the Fraunhofer Institute for Experimental Software Engineering IESE in Kaiserslautern, Germany. He holds a PhD in Computer Science from Technische Universität Kaiserslautern, and has experience with the design, evaluation, and integration of dependable embedded systems from various domains, such as automotive, avionics, agricultural and construction machines, medical devices, and smart industries.